"The flexibility that TRIMM offers allows me to combine the job with my studies."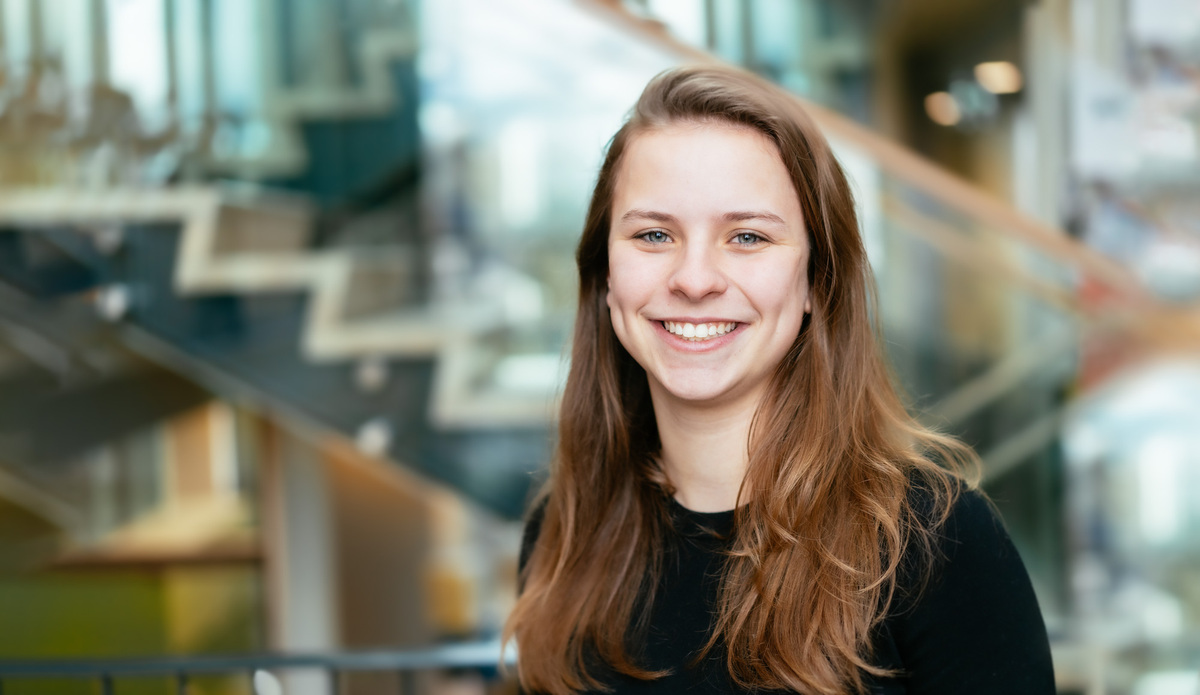 "The flexibility that TRIMM offers allows me to combine the job with my studies."
Anne Kusters works at the TRIMM service desk. In this interview she explains how she ended up at TRIMM and why this is the ideal job to combine with her studies.
Hi Anne, can you tell us something about your studies?
I am currently in my second year of the study Business & IT at the University of Twente. Although I find IT very interesting, a job as a programmer is not for me. Therefore the choice for Business & IT in which the combination of IT and business administration really appeals to me.
Alongside your studies, you are now also working at TRIMM. How did you get to us?
After receiving my BSA I thought I had enough spare time to work alongside my studies. During my studies I already had the opportunity to work on several modules in which TRIMM was involved as a collaborative partner. This, and the good stories I heard about TRIMM here and there, made me decide to send you an email. I'm glad I did, because I've been working at TRIMM's service desk for a couple of months now and I love it here!
Why did you choose the service desk?
The service desk is the central point of contact for customers and partners of TRIMM. I try to understand what exactly the problem is that needs to be solved, create a ticket for it in our ticket system and assign it to the right colleague so that the problem can be solved. So I am not programming, but my basic knowledge of programming is very useful this way.
So, the work fit in well with your studies?
Absolutely! My knowledge of IT comes in handy by clarifying what exactly the problem is that needs to be solved. In addition, the business administration aspect of my studies helps me in the communication with the clients.
What do you think of TRIMM so far?
I'm having a great time! I really like the atmosphere at the office. You can drop in on anyone, and everyone is willing to help you if you have any questions. I also liked the fact that I wasn't thrown in the deep end right away. In my first week I was able to watch a lot of what my colleagues were doing. After that I got more and more on my plate and I got more and more responsibilities.
How do you like the combination of studying and working?
I really like it! I work 12 hours a week at the service desk and that is easy to combine with my studies, which I spend an average of 25 to 30 hours a week on. Also, the flexibility that TRIMM offers is very nice. For example, it is possible to work a little less during exam weeks and a little more during school holidays.
As a student employee at TRIMM you're part of the talent development programme PiT (Professionals in Training). Can you tell us something about this?
As a PiT'ter you can participate in an intervision group every week and get personal coaching. In addition, there are many experienced colleagues walking around the office you can ask all your professional questions, but probably the most fun are the parties that are organized especially for PiT'ters!
Thanks, Anne!
Also want to work at the service desk of TRIMM? Take a look at our vacancies at www.werkenbijtrimm.nl!