"Being able to code is important, but really understanding what the client needs and converting it into a working product is essential"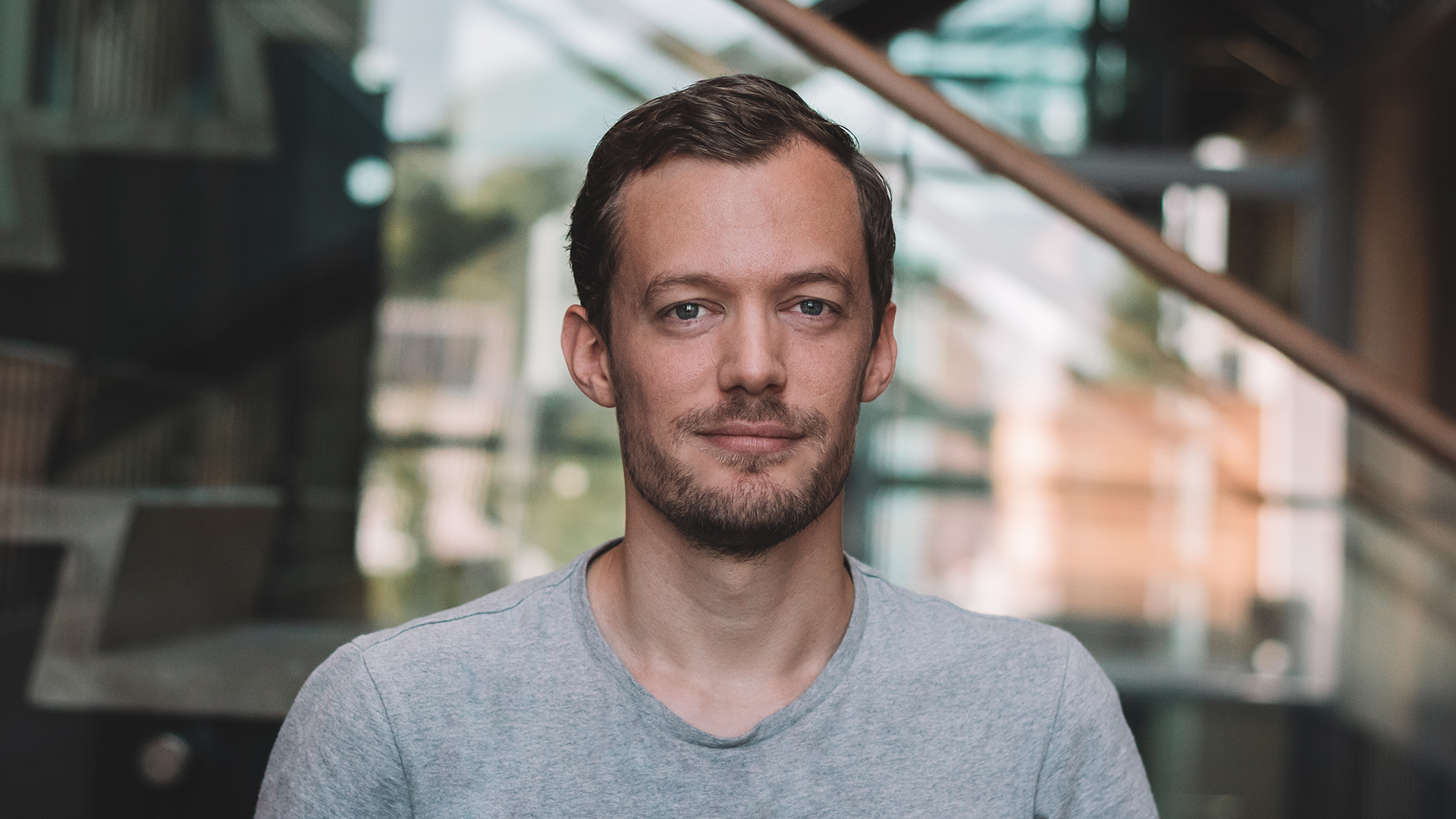 "Being able to code is important, but really understanding what the client needs and converting it into a working product is essential"
Nick is a software developer at TRIMM. He works for great companies such as Signify and Xsens, but is also busy raising two dogs.
Hi Nick, how did you start your working day today?
My day started with walking my dogs, together with my boyfriend. Recently I got two dogs, a 50-kilo cane corso and a rottweiler pup who is 17 kilos. It's quite important to be consequent, haha! Having two of such amazing creatures brings a lot of coziness and warmth to a home. I've always been around pets, so this is only natural to me.
Talking about being consequent: is this something you also bring to work?
I like structure. Next to that, I think it is important that the code is clear and readable. For some projects we use a technique called pair-programming. It is basically programming with two persons at the same time: one person is typing and the other one is analyzing. Often, this eliminates an additional reviewing step. I have to admit I am quite strict. For example, I can't handle it very well when someone doesn't use the current code style conventions. I like the balance and I'm always striving for the best quality. It's important I think, also for our customers, to deliver quality products.
How did you end up at TRIMM?
My career started at a web hosting company which belonged to a classmate of mine. During the projects I often was the only developer, my colleague often took on the web hosting tasks. Although this gave me a lot of freedom as a programmer, I noticed that being the only programmer wasn't a perfect fit for me. I am someone who enjoys working together intensively and learning from each other. Via a secondment agency, I was recommended to two companies, including TRIMM. For me, it immediately felt right at TRIMM, like a warm blanket. I felt at home and the culture of Twente within the company really appealed to me. So in 2014 I started as a software developer here!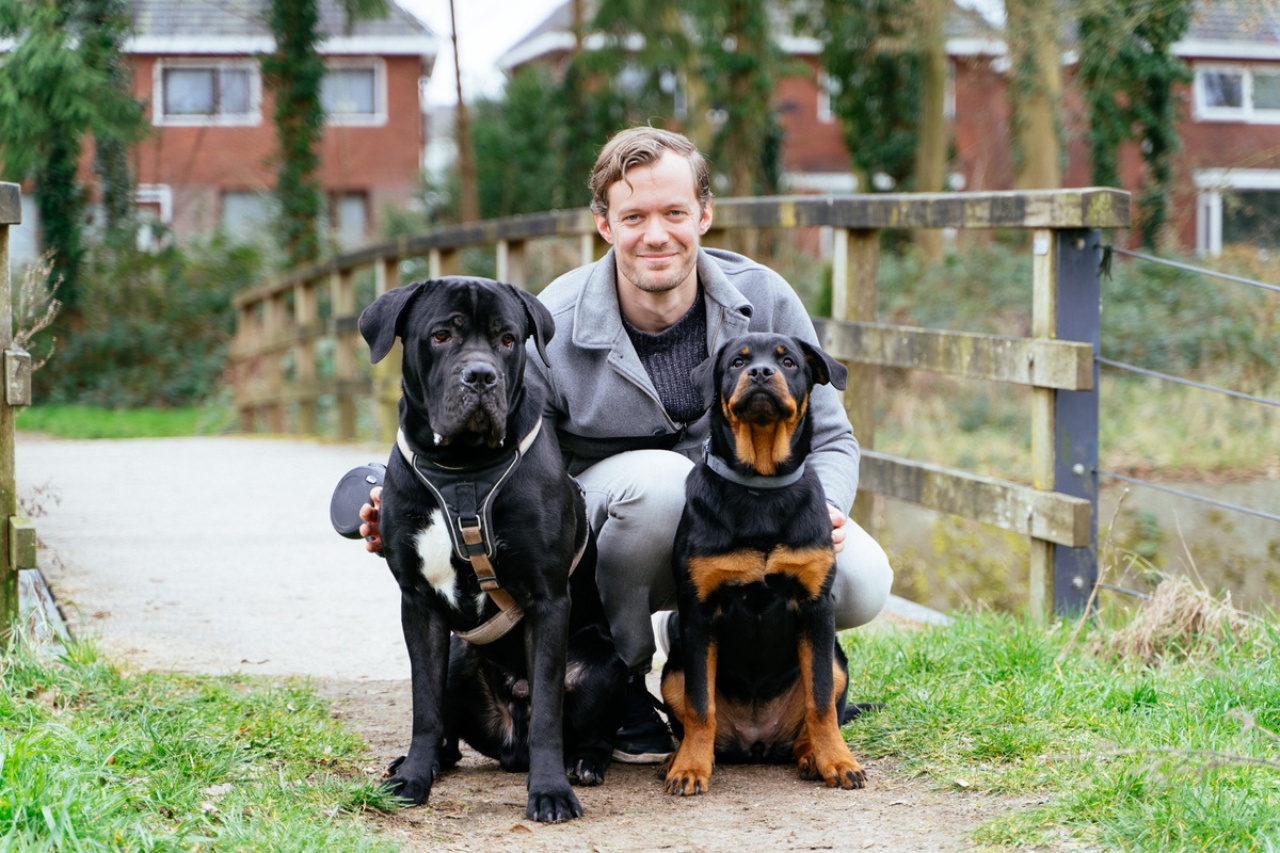 How was the transition from working 'alone' to working in a team?
Honestly, it took some time to get used to working in a team. Previously, no one checked my work and there was no fixed process in place. At TRIMM that's different, but I think it's valuable that I can exchange knowledge and learn from others here. You learn a lot from these insights. It enables me to grow, and that really is my ambition.
What are your current ambitions?
At the moment I'm a medior software engineer, but I'm working on making the transition to senior. I also like to develop myself in other areas. For example, I'm the chairman of the development professional group. This was quite out of my comfort zone, but I noticed that actually enjoyed the challenge. I also recently followed an NLP introductory course, which focused on communication and associated techniques. This was very refreshing because communication and associated techniques are not something that you would link directly to the software engineering craftsmanship. In my opinion, many people could learn something from this! It is nice to see that elements from this short course can be applied in practice directly.
What are your plans for the future?
I am always up for a challenge. If you have ambition, you can do cool things at TRIMM. An example is the project for Xsens, where data related to the movements of a person is collected using sensors on the body. A special algorithm interprets this data so that it can be visualized in a portal built by TRIMM. This data can then be used by specialists to support their clients.
My role during this project was not only to implement the techniques, but also to provide the architectural overview. This involved a bit of customer communication. Issues like: what are the needs for the business and which techniques can be used, both for the short term and medium term? I exercised this (dual) function of both software developer and solution architect with pleasure, and I certainly want to do it again!
Can you tell us something about the work you do for our clients?
At the start of 2020, we set up a dedicated team for Signify, in which the key developers of Signify projects started working together in one team. This enables us to use all available knowledge of this client in the most efficient way. I have been involved with Signify (Philips back then) since I started at TRIMM in 2014 and therefore have a good understanding of the business and processes involved.
It is therefore good to hear that the client appreciates the involvement of people that have worked with them from the start, and who know all the ins and outs. That is very valuable! Programming as a skill is important, but truly understanding what the customer needs and being able to convert it into a working product is essential. This way, it is possible to really add value for a client as a software engineer: not only building what is asked for, but thinking critically and constructively about the solution you are implementing.
What are your favourite moments at TRIMM?
The weekend getaway to Luxembourg, in honor of the 25th anniversary of TRIMM, was for me one of the best moments so far. But the football matches and Octoberfests are always very nice too. When it comes to work, I think it is very nice to see junior programmers grow from a young rookie to an experienced veteran in their profession. It's great to contribute to this. In addition, I have attended a Dutch Interactive Award presentation of projects I have worked on twice. To be able to work with your team on a project that receives such a prestigious prize is surely a reward for the work you have put down as a team.
Would you recommend other developers to come and work here?
Yes! As junior developer you really have the opportunity to grow here, both professionally and in other areas that are not always obvious, and you have the opportunity to learn something new every single day.
Thanks Nick!
Are you interested in working as a developer at TRIMM too? Check our current vacancies here!