"My mentor at TRIMM is very involved in my graduation project, his enthusiasm is so contagious"!

"My mentor at TRIMM is very involved in my graduation project, his enthusiasm is so contagious"!
Liset Jaczynski is currently working on her graduation project at TRIMM's Digital Marketing team. In this interview she tells all about her graduation project and how she experiences graduating at TRIMM.
Hi Liset, can you tell us something about your studies?
I'm graduating in ICT - Software Engineering at Saxion in Enschede. I used to program websites and games as a hobby when I was younger, so I've always had that interest in technology.
And you're doing your graduation project at TRIMM?
Correct! Last year I studied in Utrecht, and when I returned to Enschede I wanted to work alongside my studies. At TRIMM that was possible and I could also do my graduation project here!
Why did you choose to apply for a job at TRIMM?
I already knew TRIMM through fellow students who also did their graduation project at TRIMM. They told me that TRIMM is very accessible and that they really help you grow. As a student employee you don't just get chores, but you get assignments that are challenging. TRIMM has a lot of experience in supervising graduates and that was an important reason for me to apply for a job at TRIMM.
What was your position at TRIMM before you started graduating?
I started at the Application Maintenance team. I mainly did front-end work there. After that, I moved to another team within TRIMM for my graduation project, the Digital Marketing team.
How do you like it so far?
It is very interesting and educational to fulfill different positions within the same company. Since I started at Application Maintenance, I was programming a lot in the beginning. In the Digital Marketing team I'm more focused on the data aspect.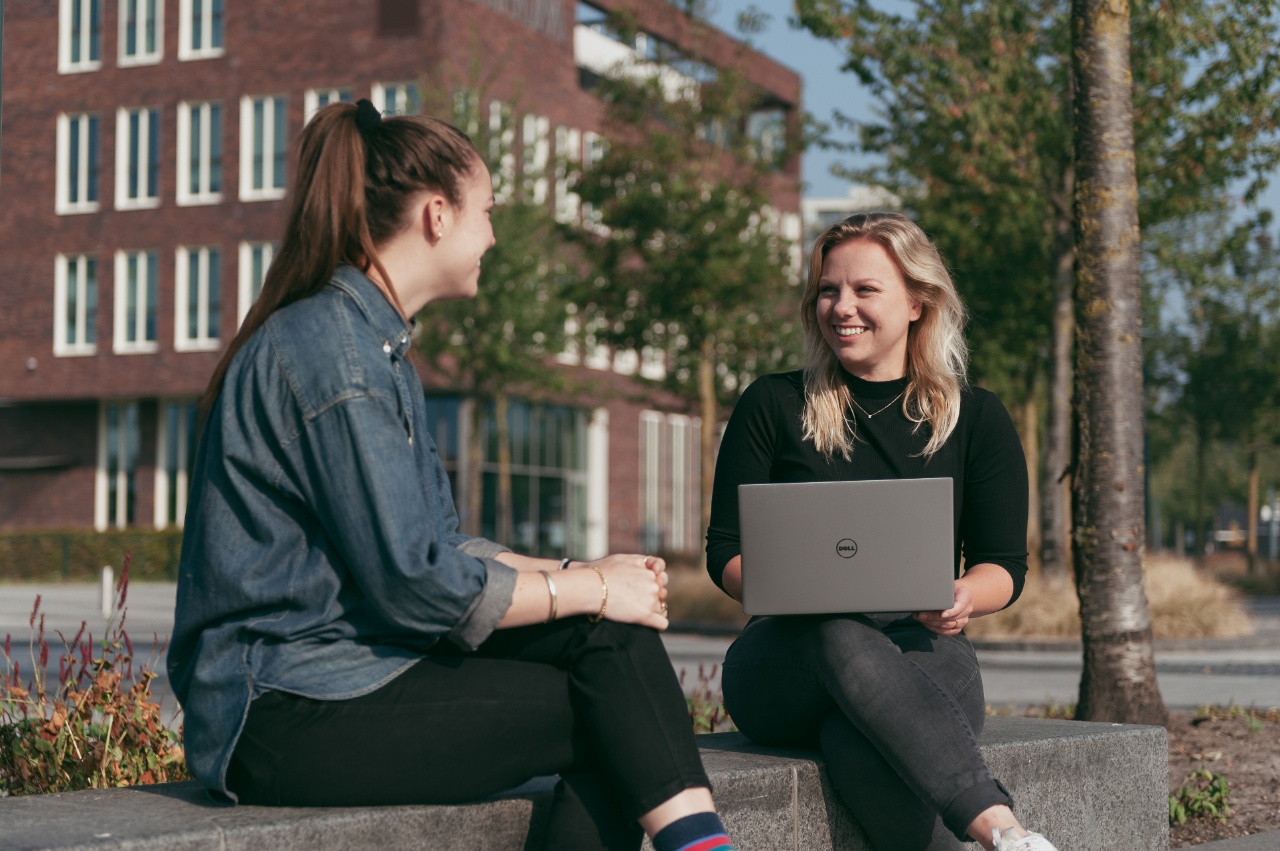 What is your graduation project about?
My graduation project focuses on a project for Runner Assist, a project in which TRIMM is collaborating with Roessingh RRD, Xsens and Sensorun. With Runner Assist, the runner receives real-time feedback on their running technique through movement sensors on the body. This feedback can help prevent injuries and improve performance. However, this advice depends on what type of surface you are walking on. My task is to use Machine Learning to investigate how the surface can be determined from the data from the sensors. I am also working on the development of an API that shares detection with the Runner Assist application, which is currently being developed by TRIMM. It's a nice challenge that is immediately applied in an ongoing project.
How do you experience the mentoring?
The mentoring at TRIMM is really great. During my application I'd already indicated that I would like to do something with Machine Learning. Based on my wishes and Saxion's requirements, we formulated a final assignment together.
I am really lucky with my mentor. He is a fanatic runner himself, and his enthusiasm is very contagious and keeps me motivated. He comes up with a lot of tips about which direction I can go, and helps me right away when I run into something. Even during the past months, when everyone worked from home, my mentoring continued as usual. I kept discussing about my graduation project, but then of course online.
Do you also do other work for the team or are you working full-time on your graduation project?
I've pointed out from the start that I would really like to help with other tasks within the team. On the one hand because that is very educational, on the other hand because I find it difficult to spend 40 hours a week on my graduation project. It is nice to be working on something else in between so that you can look at your graduation project afresh.
What are your future plans?
After my graduation I want to study Industrial Engineering and Management. The study that I'm following now is very technical, Industrial Engineering and Management is more focused on the entire process. I found out that I really enjoy customer contact and project management, so I hope this study will bring me a lot. I think it would be nice to work at the interface of technology and customer contact.
Would you recommend other students to apply at TRIMM?
Sure! As a student employee, graduate or intern you will be part of PiT (Professionals in Training), TRIMM's talent development program. In this context, I'm in an intervision group with other graduates every week. We discuss our progress and ask each other questions. That is very useful, but also super fun!
Thanks, Liset!
Do you also want to graduate or do an internship at TRIMM? You can read all about it here!